The pan fried mushrooms
"LES POELEES DES BOIS"
---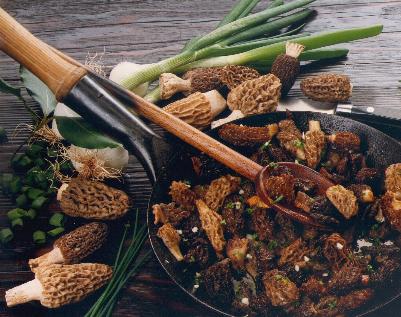 ---
99% mushrooms (1% oil, salt and pepper) already fried when the packaging is opened.
Traditional recipe from the South West of France for mushrooms cooked in oil, unseasoned, whole or minced, which rejects neither water nor juice. No waste for the user who uses 100 % of the purchased mushroom; only wild mushroom reference really pan fried during its production, it does not reduce during cooking : 95% of the purchased product can be consumed as a mushroom after reheating. All the other mushroom references on the market have to be cooked, therefore reduce by more than 15% or lose their juiceThis product contains practically no fat during its fabrication : It can be reheated in butter or any other fat or used for soup or stuffing.  It has no other ingredient than a little salt : therefore, it is possible to add any seasoning to satisfy the taste of those who consume (parsley, garlic, shallots, cream …).
Product ready to use, quick and easy to prepare even without prior defrosting or just after a short reheating.
Meet all hygiene standards of cooked dishes even if the mushroom is not cooked but simply fried.
Easy to store.
---
 Présentation
Frozen pan fried slices of mushrooms. 400gr of « Poêlés » mushrooms = 1kg of fresh.
Uses
Without defrosting, put the mushrooms into a warm pan (the addition of fat is not necessary) then reheat them for 8 to 10 minutes. Adjust the seasoning if necessary, then consume directly or serve with the cream, parsley, omelet or garnish.
 
Packaging

- Punnets of 150 gr (cadboard of 7, pallet of 112 parcels) 
- Bag of 450 gr (cardboard of 10 bags, pallet of 60 parcels) 
- bag of 1 kg (cardboard of 5 bags, pallet of 60 parcels)   

 Composition

Mushrooms 99%, oil-salt-pepper 1% 
Range
Ceps/Porcini, Girolles/Chanterelles, Morels, Boletes, grey and yellow Chanterelles, Hedgehogs, Tricholoma, Fairy Rings, Black Trompettes, Oysters, Shiitake, Saffron Milkcaps and also Wild Asparagus.
Mixes are available on demand.
Dietry table (for 100gr) 

Sugar : 6,4
Fats : 7
Protein : 3,5



 
---